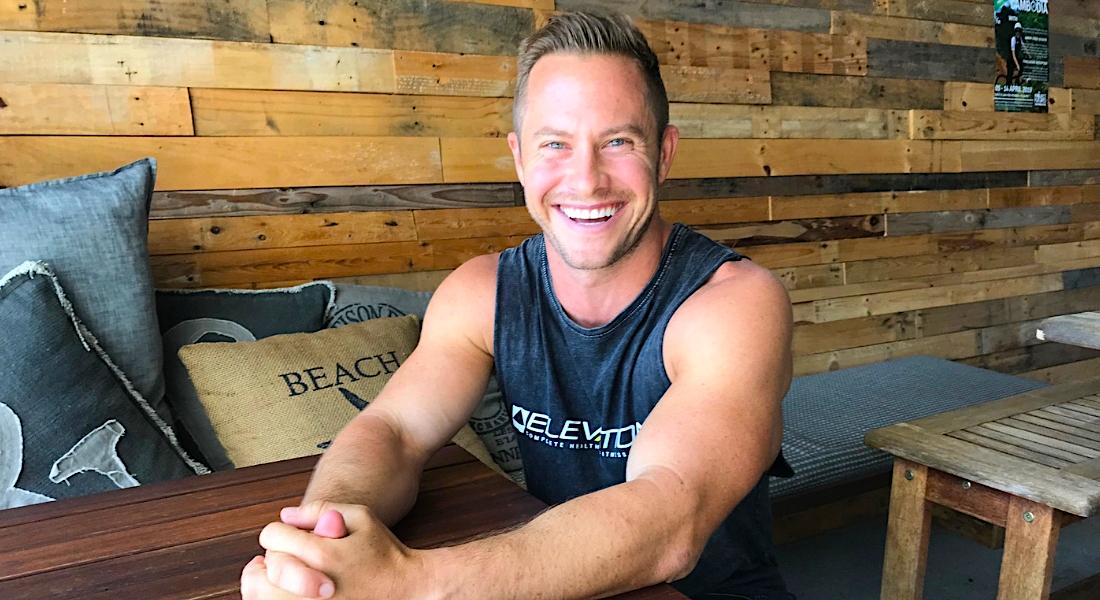 Group classes are super popular at Elevation Fitness and there are good reasons why members keep coming back for more…
Varied and challenging?  Tick.
Accountability and support?  Tick.
Amazing results?  Tick.
Fun and friendly?  Tick
World-class trainer… Wait, what?
Former ironman Dan Carruthers coached professional and world-class athletes before qualifying as a personal trainer in 2009.
Dan brings all of his knowledge and experience to Elevation, where he leads the signature class, Elevate — a powerful 45-minute group session available to all members across several time slots, Monday to Friday.
Born and bred on the Gold Coast, Dan's love of sport and training were passed down from his dad Drew, who was a professional triathlete.
But it was the challenges posed by Surf Life Saving that excited Dan the most, namely the variable nature of the ocean and the fierce competition — such as his rival and mate, world champion Caine Eckstein.
"You have to be so fit, but you're also solving problems at the same time," says Dan.
"My big goal was to win a World Title and be the best in the world at something."
Dan ticked that box at age 24 when he was named the 2008 World Board Paddle Champion. The following year he took up the head coaching position at Kurrawa and North Burleigh Surf Clubs, training the likes of Hayley Bateup and Ky Hurst.
Making every minute count
Dan draws on that wealth of experience for each Elevate class, combining stretches, mobility, cardio and strength to get you maximum results in minimum time.
"I really like to maximise the time that we have by giving a high intensity training session that reduces any risk of injury," says Dan.
And you don't have to be a world champ to take part — Elevate is suitable for anyone wanting to build fitness and strength (without taking yourself too seriously!).
"Everyone differs in terms of ability and goals, but they all train hard at their own level and we always have some fun along the way," says Dan.
"There's no macho behaviour or bravado at Elevation; it's much more of a positive, community vibe where everyone supports each other."
Dan's top training tips 
Staying energized and motivated to train isn't easy, says Dan, who admits it can be a complex process to find out what works for each individual — and maintain it.
Here are 5 tips that work for Dan:
Start your day early.

Get your body moving first thing to get the most out your day, mentally and physically.

Eat more veggies

, especially greens (yes, your mum was right). Dan ups his daily dose inside a green smoothie.

Do the work.

Dan trains every day to reach his goals — like attempting the World Record for the most pull-ups in one hour!   

Set goals and challenge yourself.

Elevation's 6 Week Challenge (next starting April 29) gives some members the motivation and accountability they need to train consistently and get great results.

Maximise your training time.

Don't train for longer than an hour and plan your session for maximum benefit.
Keen to try a free Elevate class with Dan? You can check the timetable here and book your free session by calling 0422 205 752 or email info@elevationfitness.com.au.