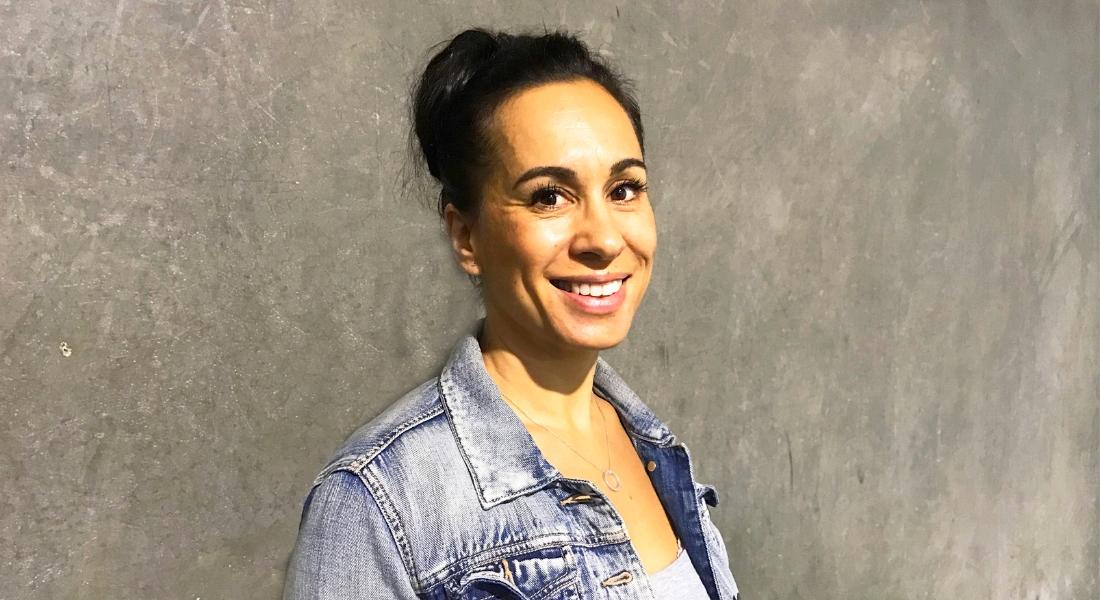 If you've come across Nardia Norman at Elevation Fitness over the past few months, you'll probably know she's a friendly face with a fierce passion for helping members to achieve sustainable results.
What you may not know is that Nardia is an award-winning personal trainer with 20 years' experience in the fitness industry — not only as a trainer, but also as a mentor and educator to other trainers via her programs and presenting.
Nardia holds the prestigious honour of being named an Australian Fitness Industry Legend and was the Australian Personal Trainer of the Year in 2014.
When Elevation owner Ali Davidson heard that Nardia was living on the Gold Coast, she reached out and invited Nardia to join the Centre's team of top trainers.
"We had moved from Sydney and needed to meet people, so it was the perfect opportunity," says Nardia, who is originally from New Zealand.
"I like Ali's training philosophies, the club has a really nice feel to it and I really like the people."
Early birds get the workout

Nardia leads the morning Elevate classes (4.45am, 5.30am, 9am) and has worked with the training team to design a program that provides members with an effective and sustainable workout.
"I've seen it happen in a lot of gyms where people come in for group training and just get smashed," says Nardia.
"That increases the risk for injury and it doesn't mean you're going to achieve your goals."
Nardia applies what she calls 'smart training' strategies to every session and concentrates on movement rather than muscle groups.
"If a member attends the Elevate class 3 to 4 times a week, they will achieve great overall conditioning including mobility, strength and fitness," says Nardia.
"As a trainer my superpower is being able to give everyone – regardless of your level of ability – the workout that hits your sweet spot.
"It's all about creating the environment that makes people feel OK to push as hard or as little as they want."
Falling for fitness

This year Nardia celebrates 20 years in the fitness industry, having "fallen into" personal training during her time as an elite hockey player in New Zealand.
"My intention was only ever to do this PT thing until I got a 'proper job'," she says. "It turns out this is the proper job!"
Nardia's career has evolved a lot over that time — her passion for education led her to create mentor programs for other trainers — particularly for women training women — and to share her knowledge as a presenter at fitness conferences worldwide.
In 2010 Nardia was seconded by The Biggest Loser television series to train their heaviest contestant, popularly known as 'Big Kev'. That experience led her to write a book, Body IQ: The Intelligent Approach to Fat Loss and Healthier, Happier Living.
"The sole purpose of that book was to make basic information accessible to those who needed it," she says.
"It's all about re-education around nutrition and movement, and learning how to accept your body."
"No matter where I go in the fitness industry, it's always important to me to stay relevant at the grassroots level."
Nardia's top 3 tips for sustainable results 
Sleep

~ helps to regulate our appetite hormones. Science shows that if you sleep for more than 10 hours per night or less than six, you're more likely to put on weight because it changes the body's sensitivity to insulin. It's also the time where your body recharges physically and emotionally.

Eat Enough

~  This is huge, especially for women who tend not to eat enough to fuel their body while training.

Recovery

~ Results don't happen in the gym, results happen in the space between sessions. To get results you must recover properly with the right nutrition, rest and with things like foam rolling, stretching, massage, yoga and meditation. If you train hard, you need to recover just as hard.
Elevate classes run five days each week and are available to all Elevation Fitness members. To book your free trial class, contact Ali on 0422 205 752 or book online here.